The Apprentice - Weak Four - Farmville
Another weak, another firing…yawn. To be honest this series isn't really lighting my fire, I'm not sure the losers are quite as stupid as usual.  DISCLAIMER : some witty comments may be stolen in entirety from the Guardian. It's happening in New York, it's happening in Tokyo! And now it's happening in Surrey Docks. Everybody farm shop!  I'd love to...
#covcashmob - T minus 2 days
Troops! These are your orders for #covcashmob on Saturday. 1) Meet at 11am in Shelton Square (near Tesco Metro) with the following items £5 to spend A picnic for your unit A picnic blanket or anything to make the tiled picnic area more comfortable Clean underwear You will then be given items for the mob, a canvas bag, a badge or 2 and balloons for the kids, and mothers-in-law. 2) Once the...
Weak Three - Flat Pack of Losers
So, another weak another absolute shower of flat packed poop and I need to do you an update and synopsis clickety-boo. As I type I am sitting on a chair or table that has a box of rotting fish underneath, and you know what? it doesn't work. As LordAlanSirSugar said the girls' Tidy Sidy was a bit Wishy Washy Poxy Boxy but at least you could foldo up tiny Jordan and pop him in, what...
#covcashmob - You've got to be in it to spend it
You know when you 'accidently' find yourself bullied into organising a Cashmob? no? well you ain't lived and #lovedcov. What's a Cashmob? Very simply put, it's an event in which people come together to shop at one shop at the same time, usually pledging to spend a minimum amount.  So it a) supports a local business b) raises people's awareness of great local...
Weak Two - Beehaa
Morning mentors, I cannot apologise enough, I was partying all night and crawled into bed at way past midnight (just)…not knowing which loser was fired last night. It turns out it was wet loser Tim. So here is the league table after weak two. And remember, 0 points is GOOD at this stage, it means you have 4 potential scorers left. Good luck!
Weak One - The Shipping Container Full of Tut
It was a relatively calm start to the series, mainly because the losers decided on team names without so much as a fist fight and Jaz broke the sound barrier for Project Manager selection. The first real test was getting Jaz's hair in the cars with those equally large egos but she did, but in a patronising way.  The highlight of the programme has to be the comeback of Freddie Mercury, or at...
Weak Zero - The Entrants
So, we have 43 entrants raising an amazing £155 for MIND and Macmillan. This is how you've selected: and here is the popularity (top 3) overall:
The Apprentice 2013
Colleagues, friends and wannabe Apprentice mentors, Each year, Catherine Thomson and I run (she tells me to) a sweepstake competition for BBC's The Apprentice. As we are all professionals we enjoy the series and taking tips and tricks from some of the countries brightest and most eligible future CEOs. It's also funny when they fall over. Usually we sell you an Apprentice to mentor (you can't...
2 tags
Monday Night Mixtape 2
MyTop 10 of 2012
There are many albums I've loved this year but I've tried to keep it to ones released in 2012 and that have spent longest in my ears and car CD player. So notable absences for the amazing Wes Finch - Mayflower and Duke Special - Oh Pioneer but I just haven't spun them as often. A new year's resolution? Also, Wilful Missing and Barricades Rise have been played a lot more...
It's like 10,000 spoons when all you need is a...
Right, so…well…err. This is another blog about my love for Twitter…but with a twist.  My name is Richard Spoon and I'm addicted to Twitter. phew, that's the hardest bit…well ok, maybe not addicted but recently I've realised that I have a problem. Not with Twitter, not with you lot, not even with the amount of tweets I shit out some days but more with...
2 tags
Listen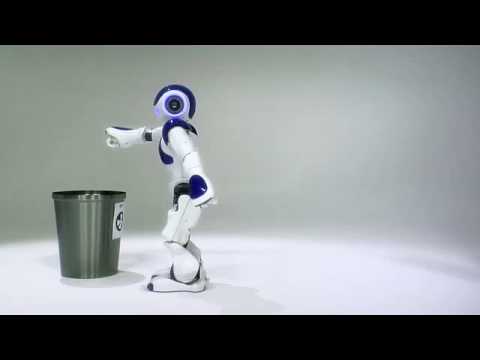 I-Spy
This is kind of a follow up blog to the now famous 'How I Changed My Life Using Twitter' blog…but also I've realised could be a nice static #FF page I can tweet every week with very little effort. I also get frustrated when muggles ask "are they actually friends? have you actually met them? you know they are not real don't you?"…so a thumb of the...
Harewoodstock 2012 Update
FOR INVITEES ONLY If you need our address then please mail me at mrgammon@gmail.com or DM me you Twit. We currently have 43 adults and 16 children attending so it should be good and noisy! We said a start time of 5pm to invitees but music will be starting around 6pm…so sometime between then would be good to arrive. Wes Finch (hand injury permitting) will be playing first and will no doubt...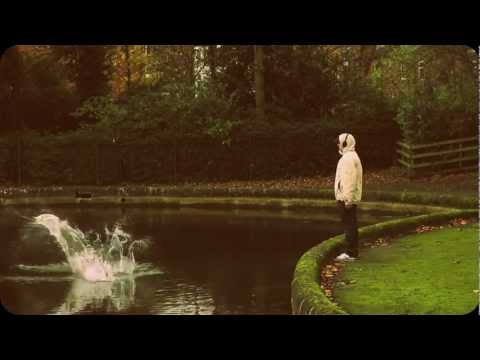 Watch
In the performance artwork "One More Kilometre" by John Wood and Paul Harrison, a belt sander is applied to a stack of paper which would be a kilometer long if laid end-to-end. Does it make any sense? No. Is it oddly satisfying to watch? Yes! Link -via Laughing Squid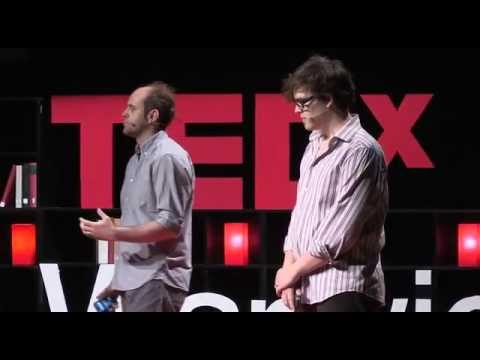 Watch
Jemima B. Goode
Watch
Watch
One for @ShivHarrison during her last few weeks of maternity leave. Jaffa Cake Art!
Matilda's Dickshunry
Are Bally - the area in Northern France where we spent a holiday. Ballot (pron. bal-oh) - like ballet but it is when you blur Blutterfly - like a butterfly only cuter. Clip Clops - high heel shoes for little girls. Gendoggery - A mythical language Tilly is convinced she knows a word in, SOD. We think it is Polish but who knows? Hazibi - a garden tent with no walls. More Wheels (see Sandy...
Watch
I can't get this guy out of my head…he is the reflection of perfection, look at him and you will want to be him. Your grandchildren will remember him…as a MASSIVE COCK! #apprentice
Sausage Night
Share"Right, I am going to see a load of blokes and play with some sausage. Don't wait up #sausagenightRory McIntyreSat, Feb 25 2012 13:39:29ReplyRetweetShare"@RoryMcIntyre @mr_spoon I wondered how long it would take ! #filthyshit #sausagenight #carnage #drunkenbehaviourStuart TaylorSat, Feb 25 2012 13:35:43ReplyRetweetShare"@mr_spoon but isn't that a rule...